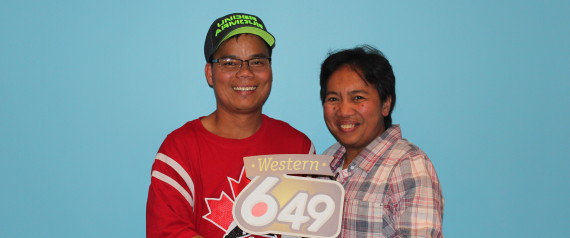 After the October 7th draw of Western 6-49 a Ponteix Saskatchewan couple were in a quandary when they realized they had won the lottery.
Romel Mendoza reported that he scanned the ticket twice just to be sure; he initially thought that it was $200,000 until Esther pointed out that it was $2,000,000 and not $200,000!
They went shopping at the grocery store and tried desperately to act normal because they were still in shock and was uncertain of what to do.
It is all so exciting Mendoza said.  Esther placed the ticket in her purse when they got home and for protection concealed it underneath a shirt.
A visit to the Philippines to visit family is on their agenda of things to do with the money they won as Romel hasn't been there within the last five years.
Also on the agenda are plans to invest for their children's education and playing their mortgage in full.