---
1) LottoSuite – (ITunes)
Lotto Suite is a free application that supports Powerball and Mega Millions players that want to stay tuned with the latest up to date information on drawings from the past and present lotteries.
What makes this app unique is that it allows you to enter your own numbers and let the app work out how much a ticket is worth and when a draw is made, it is updated almost instantly after. You can also find out how much you have won through entering the numbers. You can also export your drawings to email for reference. This app supports all IOS devices and works well in accordance to its features.
---
2) LotteryHub – (ITunes)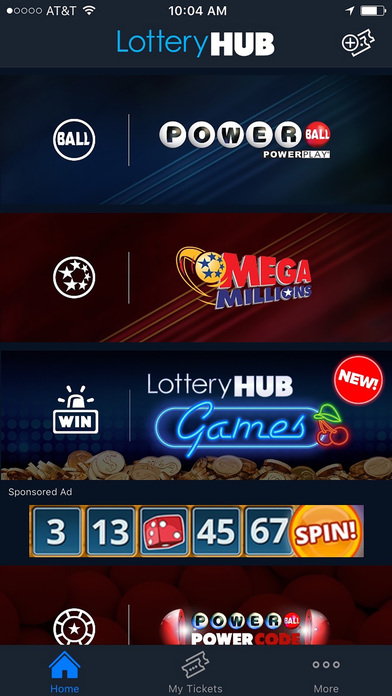 LotteryHub is a free application for IPhone users running IOS. It allows you to stay up to date and track Mega Millions, Powerball and other state lottery results quickly and easily. To use this app, you enter your Mega Millions and Powerball tickets into the app to track and to display the winning numbers. You can also view jackpot information updates and daily jackpots that are available wherever you are! If you miss any lottery drawings or winning results, you can catch up on them easily with this app.
This app is a great lottery app that is compatible with almost all devices running Apple's IOS. The app runs smoothly and quickly to get to where you want to be.
---
3) Lotto Results – (Google Play)
Lotto Results is a free app for android users that allows you quick and easy access to Mega Millions and Powerball. Along with this there is access to other state lottery results in the US. With this app, you can view the latest jackpot, view winning numbers with drawing history and review prize levels that you have won. The app supports multi state lotteries such as Hot Lotto, Wild Card, 2by3 and many more. You can also change the location of the lotto by using the options menu, along with this you can select the different games available.
This application is easy to use and is functional for all android devices. It runs smoothly and has features that provide results.
---
4) The National Lottery Results – (Google Play)
The National Lottery Results is a free app for android users with smartphone devices. With this app, you can check your lottery results, stay up to date with the latest prizes and add draws to your history. You can also scan your own ticket with your phone and the app will recognize the numbers and notify you if you're the winner. This app supports lotteries such as Euromillions, Thunder ball and Hot picks.
This application runs smoothly and functionally for all android devices. It is quick and easy to use without any crashes and has many features that are unique and fun.
---
5) Lottery Results (Windows Store)
Lottery Results is a free app for Windows devices that allows you to stay up to date with lottery results quickly and easily. It is the most convenient way to check your lottery results in the UK right form your windows phone. Furthermore, you are to view upcoming jackpots and enter in to win.
This app also allows you to make a record of the numbers you have played and the app will instantaneously check to see if you win, and if you do they will notify you. There is also features that allows you to use a generator to help decide what numbers you want to play and you can also save them.
This app has all the features that a lottery app should have but better, it is functional on all windows devices and runs smoothly.
---
Learn more: